SITECH, the leader in construction technology solutions, delivers an outstanding portfolio of easy-to-use and reliable construction technology systems. From the Trimble® Site Positioning System to real-time equipment management software, we provide comprehensive technology solutions for heavy civil construction customers throughout Hawaiʻi and the Pacific Region.
Our experienced team of technology experts can help you stay competitive in a business environment where you need both high productivity and a high return on your investment. With our unparalleled support, technical expertise, and proven experience, SITECH Hawaiʻi can help you increase productivity and maximize returns through advanced worksite solutions.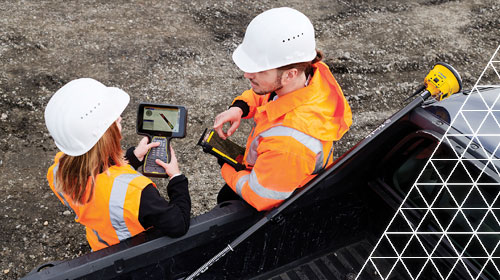 Constructing Better, Together
For over ten years, Trimble and SITECH have blended premium construction technology with service expertise, delivering you a partnership where technical innovation and local support meet hardware—and your hard work—for decades to come.